For solicitors, law firms and barristers, sending case related documents to court and judges can sometimes be a tedious process. There's either numerous hoops to jump through (collating a bundle, sending it physically or digitally, and then also hoping that the recipient can actually open it!)
One of our main goals at safedrop is to make file sharing simple. We give you the tools to decide how your file is sent, and how your recipient accesses it. For example, some courts don't like password protected documents, and will steer well clear of even touching them. In addition, few judges will want to bother setting up an account just to get one file.
What sets us apart:
No account needed – Recipients don't need to sign up for anything
Inbox – A unique "digital postbox" that lets you receive files securely
Preview – Recipients can look at a document before deciding if they need to download it
Protected view – Stop downloads and prints, this is a handy if you're having to share files before they are redacted for example.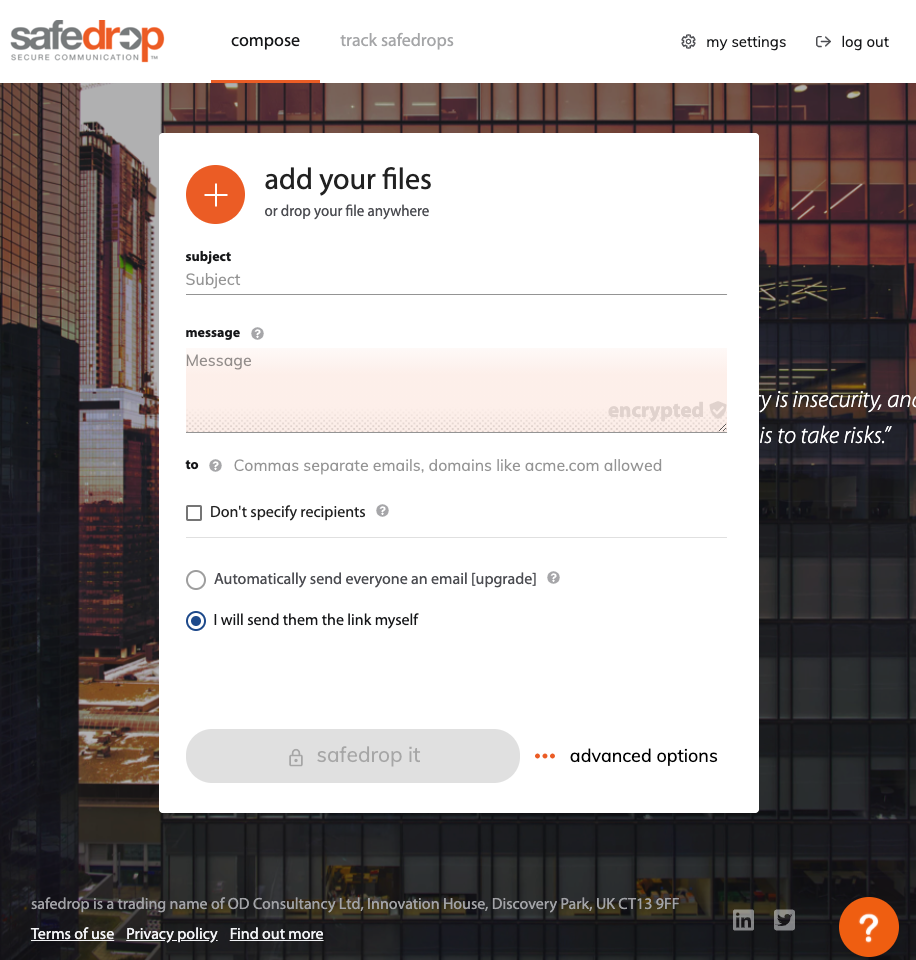 All of these benefits streamline the process and mean you can access or send files super fast. You won't sink time into a long-winded sign up process just to get a single PDF bundle. With safedrop you can be in and out within seconds, actioning your files accordingly. Of course, there are added positives to safedrop, such as custom branding & GDPR terms, email/domain verification, an Outlook plugin and more. These further boost the capabilities of what safedrop has to offer, but still being simple & secure at its core.
For local authorities, it's crucial to be able to send lots of different files to multiple parties in a single day. Often, hearings or cases can come around quick, and it's vital that all involved have the documentation before the judgement starts. This means there is pressure to get these files delivered on time. Many of our existing clients are Local Authorities who save huge amounts of time by using safedrop. There's no hassle involved as they know that they can get send files and have them delivered in seconds.
Get started with a free trial today at safedrop.com