Here's a look at the UK Cybersecurity landscape for Q1 2021. We'll take a look at how businesses are being targeted, as well as the top security incidents in the quarter just gone.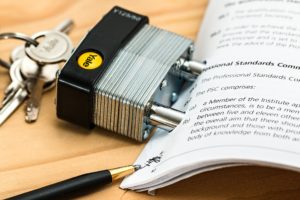 There were 351 security incidents (that were discovered) in Q1 2021, which resulted in 3,222,491,299 breached records!
That's a 50% increase in the total number of breaches compared Q1 2020 (233), with an increase from the previous total of breached records (2,970,455,198).
The number of incidents has also been steadily increasing since the beginning of 2021. There were 82 incidents in January, followed by 118 in February and then 151 in March.
The main culprits when it comes to security incidents are Cyberattacks, with a big increase between February and March. Shortly behind this were Ransomware attacks, which actually saw a slight decline between Feb-March after almost doubling from January. Third on the list was data breaches. Overall, the Public Sector was hit the hardest in terms of security incidents, with 22% of attacks being aimed at this sector, compared to Healthcare which was second with 17%.
Make sure you stay safe using safedrop. Our secure file sharing solution is great for preventing data breaches, and keeping control over your data.
2021 promises to pose plenty of cybersecurity challenges to businesses. Make sure you stay tuned to our blog for more insights and tips. Below are some articles to help get you started:
Source: https://www.itgovernance.co.uk/blog/data-breaches-and-cyber-attacks-quarterly-review-q1-2021