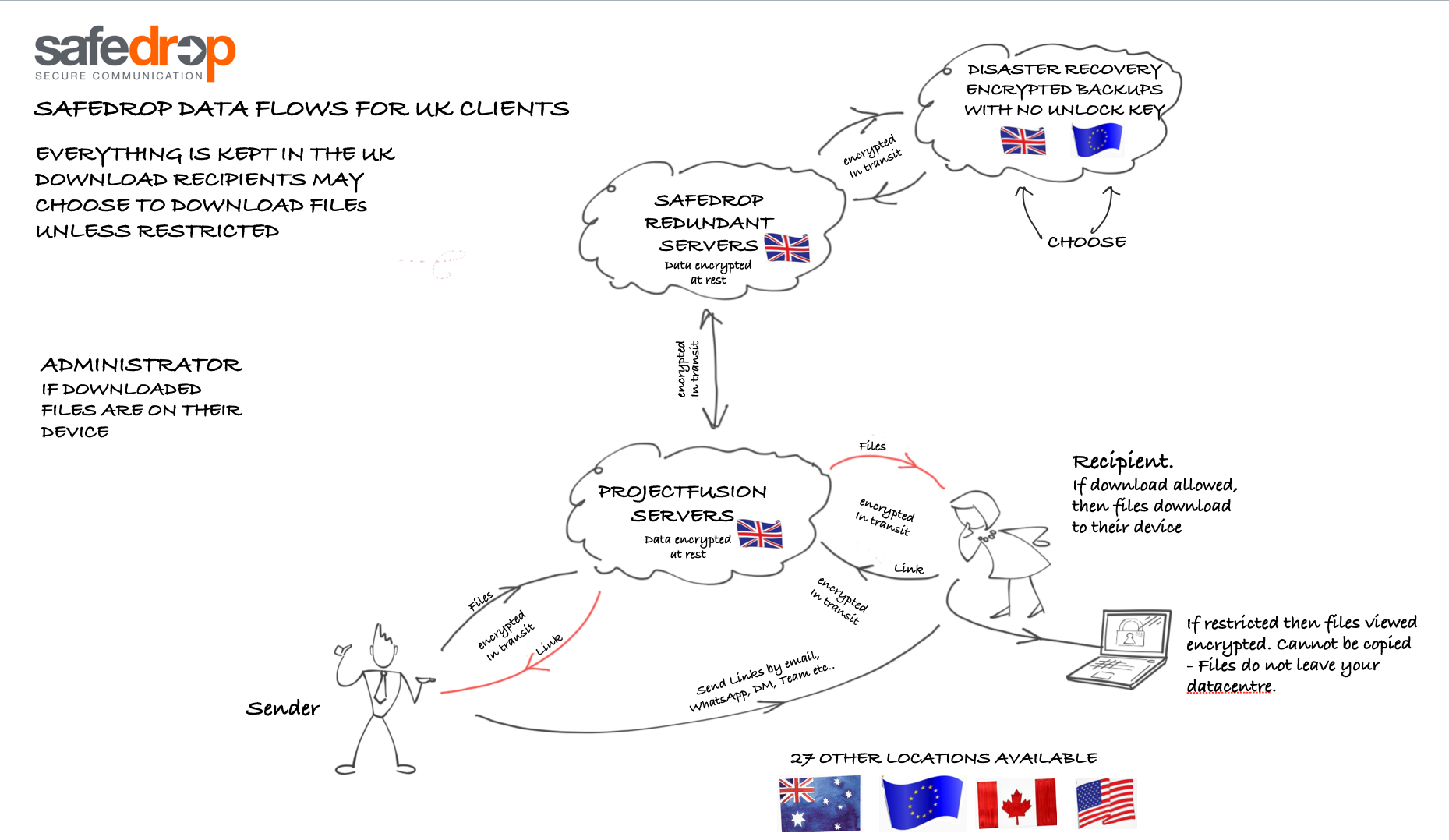 This diagram shows what happens for UK customers. It's simple – EVERYTHING IS IN THE UK! Main servers, backup servers. So your data doesn't leave the UK unless you want it to.
When Bob sends a safedrop, the files are temporarily uploaded to our UK servers.
He sends the safedrop link (or URL for geeks) to Sam.
Sam clicks the link, and collects the file from our UK server.
The file will be removed irrevocably from our servers once the safedrop expires (or immediately, if self destruct is turned on).
On our end, the files never leave the UK (Of course you can choose to send them outside the UK. but that's your decision*).
*It's worth mentioning that you can turn on view only security. That way the files never leave our servers, but the recipient can view encrypted bits of the document (pages) in a web browser.