Our eSign developer release is out now! This is not recommended for real world use yet, but if you're planning to integrate eSignatures in your workflows it's a must have.
Key Benefits:
Custom Workflows. Use simple rulesets to build custom workflows like 'press submit to send to approval team', who can then send for eSignature.
Effective Price Point – For most users it will be around £4-£9 a month for unlimited eSignatures.
Super simple API integration – Just add a checkbox 'eSign' and set the value – you can send for eSignature from any app with ease.
Super quick – You can send any of type document for signature, we append a signature page at the end, so no messing about with boxes or fields.
Using the web interface, you can tick the 'request signature' box, and send Word or PDF files for signature. You can send single files, multiple files, or whole folders to between 1 and 20 people to sign.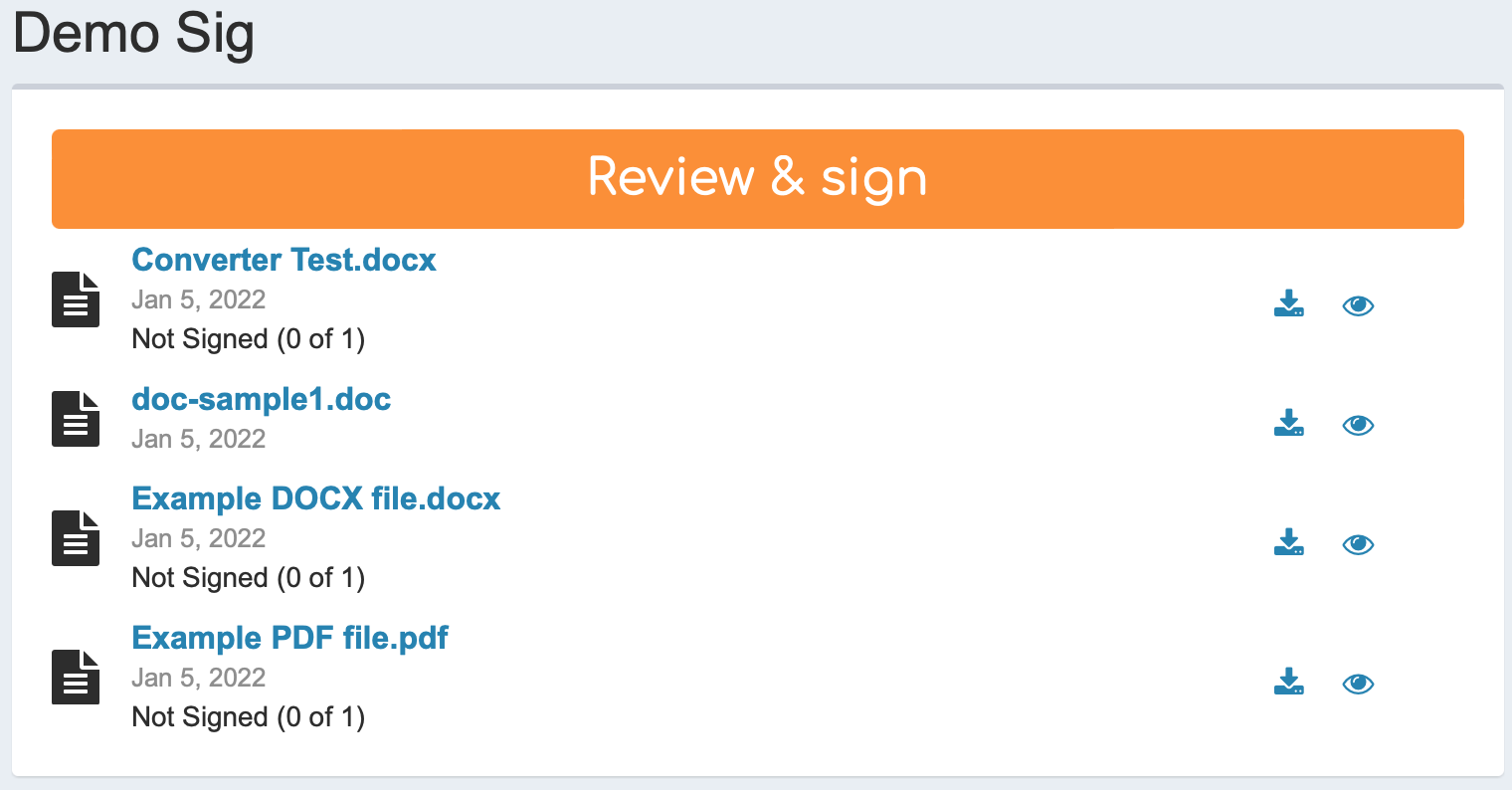 If you'd like to try it out, ask our support team to set you up a test user – it only takes a few minutes.
We're getting lots of interest in this. If you have specific requirements, or want to discuss how to embed eSigs into your workflows, get in touch.